Deaconess Robie Hillhouse – Member at Large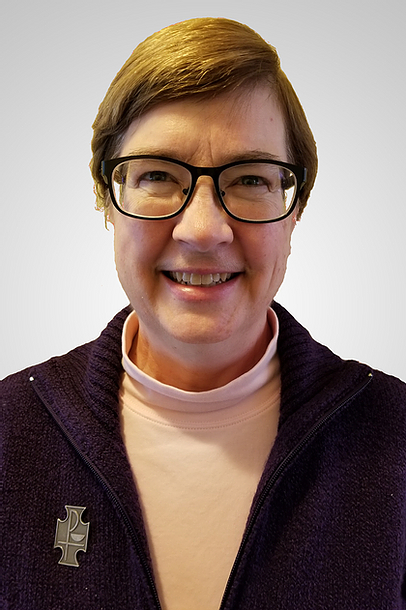 I was consecrated as a deaconess in June 1980 and have served my entire ministry in the Southeastern District – LCMS. My first call was as Director of Education and Youth Ministry at the Lutheran Church of the Good Shepherd in Silver Spring, MD. Following this, having married and planning to start a family, I left parish ministry and worked for Sandy Spring Bank beginning as a teller in 1983 and leaving 10+ years later as an Assistant Vice President, having been a Branch Manager and instrumental in establishing the bank's credit card department.
I left the banking world for an opportunity to serve as a summer missionary to China through the LCMS TEAM (Teaching English as Mission) program. Upon my return, I served as a parish deaconess with the Lutheran Church of the Good Shepherd, Olney, MD. I participated in a second mission trip to Wisemen, Alaska through the Alaska Mission Committee program.
In 2006, I accepted a call to serve as Director of Advancement with the Lutheran Mission Society, Baltimore. While my responsibilities were varied there, I particularly enjoyed writing grants to fund the mission of LMS. I left LMS in December 2015 to return to parish ministry at the Lutheran Church of the Good Shepherd, during their time of pastoral vacancy. I "retired" from Good Shepherd's ministry in November 2018.
Currently, I serve in a variety of leadership ministry roles within and beyond the SED. I am chair of the Board of the Lutheran Home and Hospital Foundation (we make grants to Lutheran entities in the area of health and wellness); Chair the Personnel Committee of the Lutheran Diaconal Association, following my tenure as president of the LDA Board; Facilitate the SED Spiritual Life Team; am an active member of the Mission Engagement Team – Northern Region and teach Sunday School at Oromo Resurrection Ev Lutheran Church in Kensington, MD.
I live in Olney, with my husband, Michael. We have two grown sons and two delightful grandchildren.